I wanted to love the iroha mini so hard.
It's cute! It's tiny! It's body-safe, discreet, and easy to travel with because it looks absolutely nothing like a sex toy and the battery's easy to remove. It's relatively quiet, ridiculously cheap and waterproof. It comes in colours other than pink and purple. So far, so good, right?
I received the sora-mikan colour scheme, which is the one I was hoping for as it combines two of my favourite colours – a chalky sky blue on the bottom, and a juicy tangerine upper half. The bottom half's made from ABS plastic and the top half from elastomer, which I don't really get the point of – both surfaces feel pretty much exactly the same and the elastomer doesn't make a huge difference concerning softness, plus this means I can't use oil or silicone based lubricants with it. Boo.
The mini's easy to use; powered by one triple-a battery in the base, you twist the top half and it pops off to reveal the guts. There's a nifty hidden button to turn it on and off with located on the side of the mini – as it's concealed under the orange elastomer you can't see it all, which is a feature I really like because I'm shallow, I guess. Another thing that's important for me is that I can travel easily with it; because the mini's battery powered I can just remove the battery and tuck it into my makeup bag, where it fits right in. It kind of looks like a cutesy perfume atomiser, actually.
Unfortunately, the mini doesn't work for its intended purpose. Like, at all. The vibrations feel unusually strong in my hand; when I switched it on for the first time I actually jumped because they surprised me so much. All that power from a triple a battery? GOD HAS ANSWERED MY PRAYERS. Except…er, not so much, because the vibrations are so surface level that they just fizzle away to nothing as soon as I apply a hint of pressure. The mini buzzes away happily to itself but I can't feel a thing. I was so confused by this that I thought I'd received a faulty one – surely the whole 'deadened vibrations' thing only happens to toys with an inch and a half of solid silicone between me and the motor? Apparently not.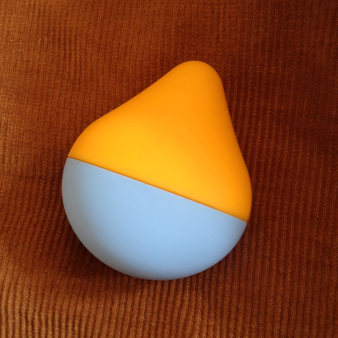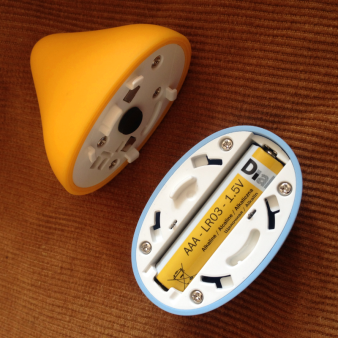 I changed the battery twice, I used it underwater, hoping this would somehow give the vibrations a kick up the proverbial and force them to go deeper or diffuse or do literally anything but disappear into the ether as soon as I applied even the tiniest hint of pressure, but nothing changed. I'm fairly sure the tiny watch battery orbs that came with Tenga's earlier Vi-Bo range were more powerful than this. At least they didn't just dissolve. I don't know what to do with the mini – it works okay if I use light, circular motions or gentle brushing strokes or traced over my underwear, but that is not how I get off. It's a tool for teasing and not much else.
I'm disappointed. The mini had so much going for it! So much potential! I'm still not sure if I really believe in the concept of 'beginners toys', but obviously there are a lot of people out there who don't want to or are unable to shell out upwards of £40 on a first vibrator, no matter how good the reviews are, and the mini could've been another, better option in a sea of mediocre bullets and flimsy pocket rockets. I was rooting for you, mini, and you let me down. At least you're cute.
I was sent the iroha mini by the lovely people at Simply Pleasure in exchange for a review. Thanks guys! You can buy the iroha mini in all three colourways at Simply Pleasure for £16.95, and they also stock the original Iroha line, which I previously reviewed here.